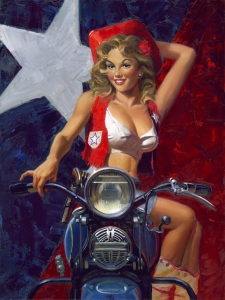 "Pledging Allegiance"
* NEW RELEASE * - Only available through November 4th!!! ôLast year we tried the Lone Star Rally in Galveston for the first time and it BLEW ME AWAY!!! We were asked to set up our gallery at a fancy ...
more
...
"Pledging Allegiance"
Category:
Limited Editions
Media:
Giclee Canvas
Edition Size:
52, 10AP, 5HC
Framed:
Framed
Availability:
In stock
Price:
US$ 1850
Originally $895.00.
Currently $1,850.00 RARE!